Dr. May Pyae Sone Kywe is the founder and principal of Matrix Institute of Professionals, and a partner at Matrix Solutions (MX) Business Advisory Group. She has been leading Moau Oak Shaung international agriculture co., ltd for more than ten years and has transformed it into more diversified business lines with a supply chain focus.
She has a decade-long experience in agriculture, education, finance and entrepreneurship sectors, key areas in need for sustainable development of Myanmar. In 2008, she graduated M.B.,B.S from University of Medicine 2, Myanmar. In 2010, she received Australia Award and in 2012 she received Master of Biotechnology (Clinical Microbiology) from Royal Melbourne Institute of Technology (RMIT) University, Melbourne, Australia.
In 2013, she obtained CEFE Entrepreneurship Trainer License by GIZ Myanmar and Social Enterprise Consultant Certificate by British Council (Myanmar) in 2016. She is the joint secretary of Myanmar Young Entrepreneurs Association (MYEA) and a member of Australia Awards Myanmar Alumni (AAMA) Association. She has been nominated as a finalist for the Women of the Future Awards Southeast Asia (WOF) 2018 Entrepreneur category and she is also the member of the college of Myanmar Arbitrators at Myanmar Arbitration Centre (UMFCCI).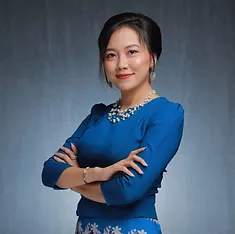 Dr. May Pyae Sone Kywe
Principal and Founder
Master of Biotechnology
(Royal Melbourne Institute of
Technology)
M.B.,B.S (University of Medicine 2)
Min Han Tun is a Co-Founder and Academic Director of Matrix Institute of Professionals, and is responsible for developing Finance and Professional Learning Programs for Matrix. He is a Partner at Matrix Solutions Business Advisory Group, a financial advisory and accounting services firm. He currently serves as the Director of Corporate Internal Audit, at United Paints Group Co. Ltd., a leading paints manufacturer in Myanmar.
He is a Finance and Investment Professional with over seven year experience working in different sectors: manufacturing, hospitality, education, and advisory industries. U Min Han Tun educates in areas of finance, investment, financial modeling and excel skills for Myanmar professionals, students, SMEs, and corporates. He also brings in investment and finance global credentials and networks to Myanmar via Matrix.
He also serves as a Social Enterprise Consultant for British Council. He is a founding member of Myanmar Society of Investment Professionals, and is actively involved with the development of the CFA Society in Myanmar. Min Han Tun is a CFA Charterholder, and received his Bachelor's Degree in International Business, Finance from Elizabethtown College, USA.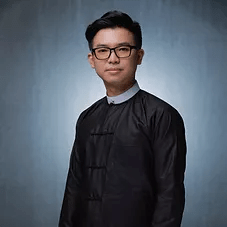 Min Han Tun, CFA
Academic Director and Co-founder
Bachelor of Science in International
Business, Finance
(Elizabethtown College)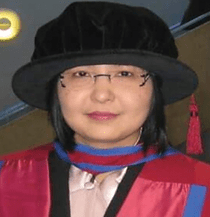 Dr. Swe Swe Than
Trustee Board Member
Ph.D in Human Resource Management
(University of London)
Academic MCIPD, Member of British
Academy of Management
Award Director- MSc HRM & Development
Business School and
Co-Director- Hope CIPD Center, Liverpool
Hope University (UK)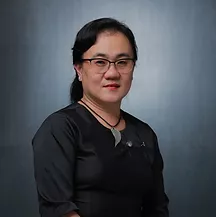 Dr. Hla Theingi
Finance Program Advisor
PhD in International Business (Asian Institute of Technology)
Technology)
Assistant Professor of International Business Management
(Assumption University)